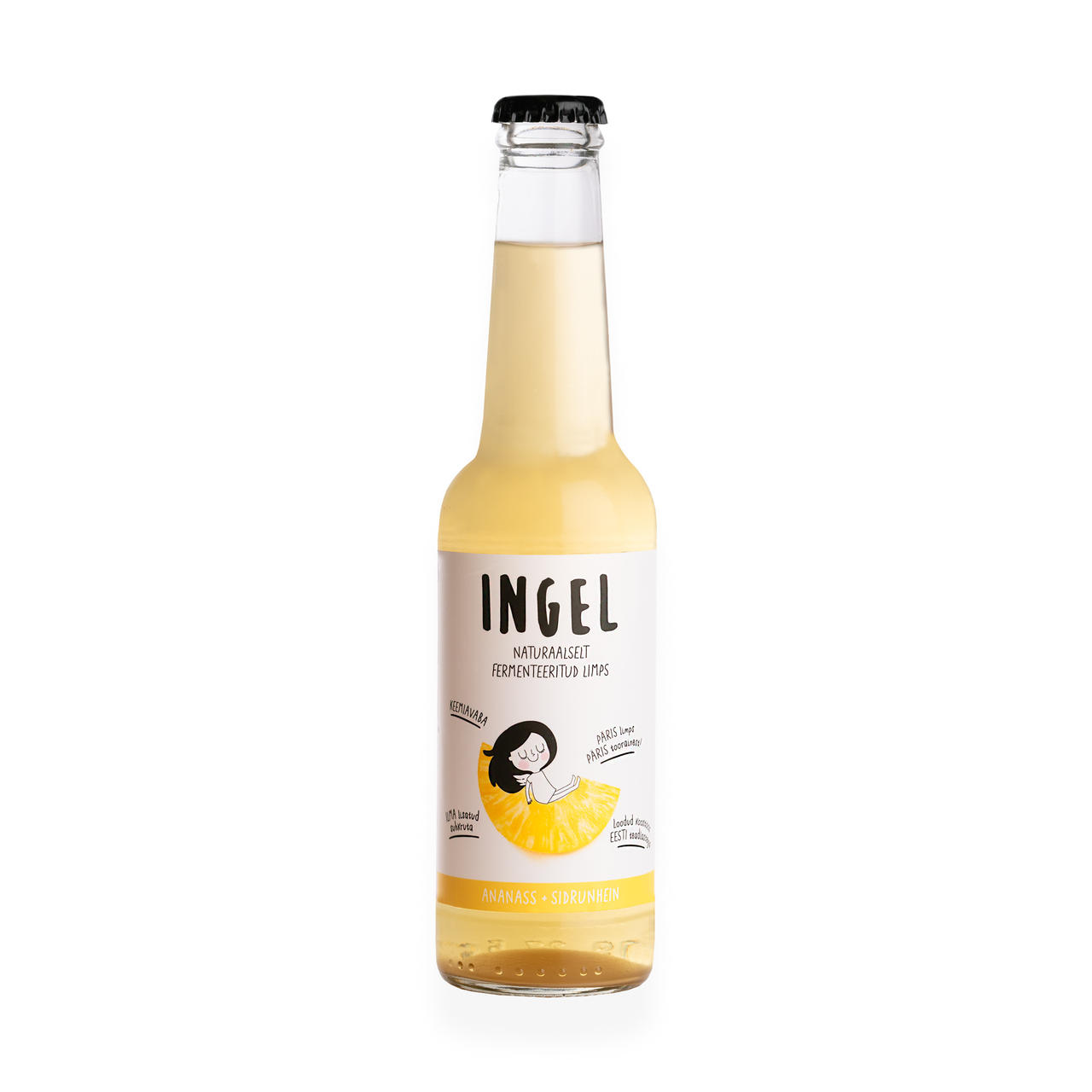 We believe that soda can be natural and at the same time rich and full of flavors instead of dull, unhealthy sugary drink. Soda can be equal beverage to quality beer, cider and wine or just a tasty and healthy refresher at any age. And that is the reason we created Ingel Sodas.


Ingel Sodas are special and unique because they are made by natural fermentation.
Fermentation is a process where billions of friendly lactic acid bacteria turn sugars into substances that are kind to our body and give nice acidity to drinks.
Ingel Sodas have been developed in collaboration with Estonian scientists.

Ingel Sodas do NOT contain added sugar, artificial colouring and flavors or preservatives!

The Pineapple-Lemongrass Soda is one of the sweetest and most exotic of the selection. If there is a longing for palm trees and the sound of ocean in the soul, then this soda is just the right choice!
Color: golden yellow
Appearance: clear deep intense color, medium viscosity, precipitate at the bottom of the bottle
Aroma: notes of ripe pineapple and caramel appear first. Aerating adds refreshing hints of lemongrass
Taste: semi-sweet, supported by lively acidity and round tannins. Lush in body Taste is rich of yellow tropical fruits-peach, apricot and the freshness of pineapple supporting them. The final taste is complemented by refreshing nuances of lemongrass, which all together creates a long aftertaste and diverse enjoyable drink.
This soda is absolute crowd favorite!
Transportation cost will be added to the price