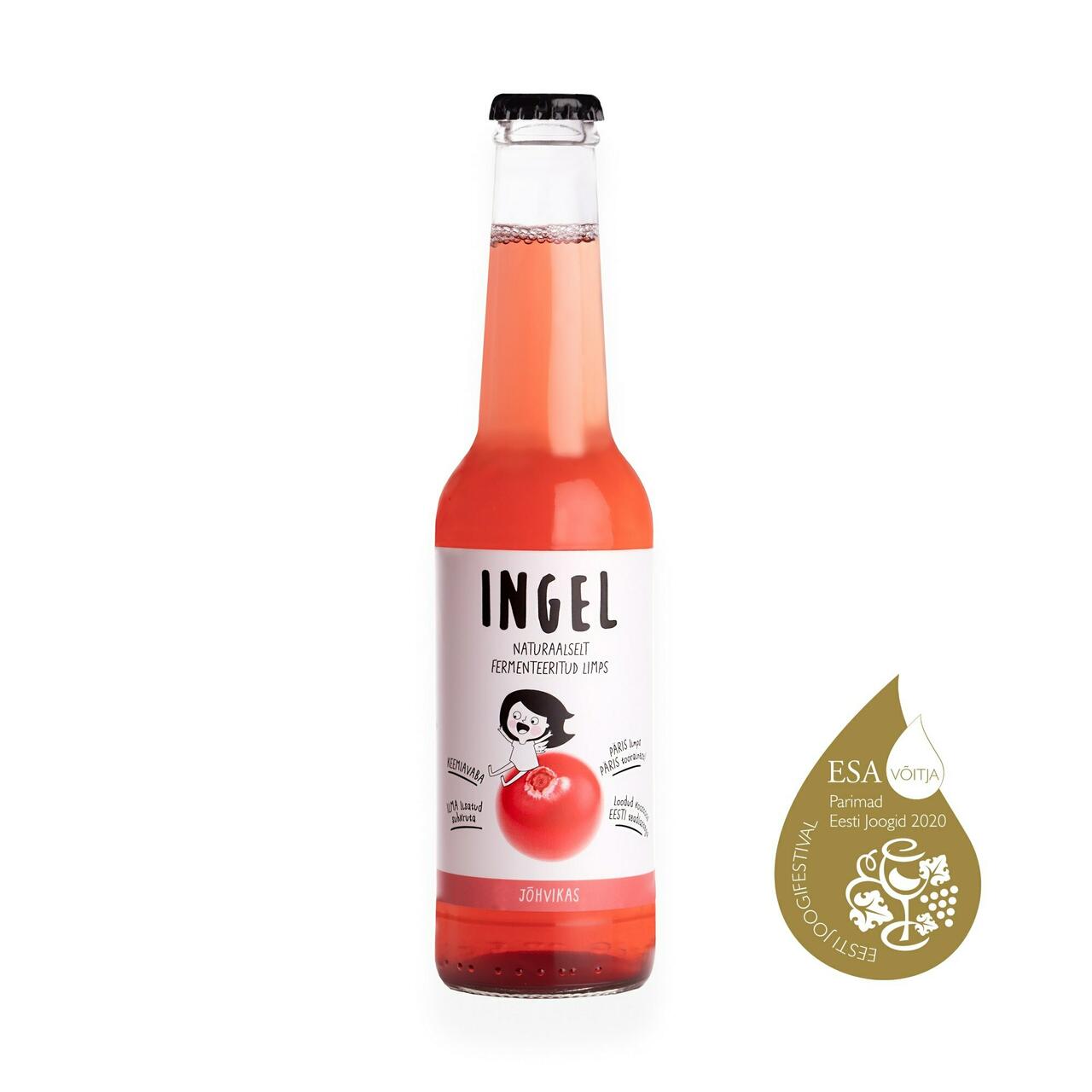 We believe that soda can be natural and at the same time rich and full of flavors instead of dull, unhealthy sugary drink. Soda can be equal beverage to quality beer, cider and wine or just a tasty and healthy refresher at any age. And that is the reason we created Ingel Sodas.
Ingel Sodas are special and unique because they are made by natural fermentation.
Fermentation is a process where billions of friendly lactic acid bacteria turn sugars into substances that are kind to our body and give nice acidity to drinks.
Ingel Sodas have been developed in collaboration with Estonian scientists.

Ingel Sodas do NOT contain added sugar, artificial colouring and flavors or preservatives!

The Cranberry Soda is the driest of the selection. A genuine and clean cranberry taste, reminiscent of those times when juice was cooking on grandmother's stove made from handpicked wild cranberries.
Color: ruby ​​red
Appearance: light viscosity, deep in color with fine dense bubbles, precipitate at the bottom of the bottle
Aroma: notes of fresh berry with soft tannins, even black tea (Earl Gray) come to mind. When aerating, a strong natural cranberry aroma comes to the fore, which becomes softer over time
Taste: lively acidity and lush berry. You can feel the soft tannins typical to cranberries. Aftertaste is long with fresh acidity supported by silky berries.
Awards: Best Estonian Drink 2020 Winner in Best Soda category.

Transportation cost will be added to the price