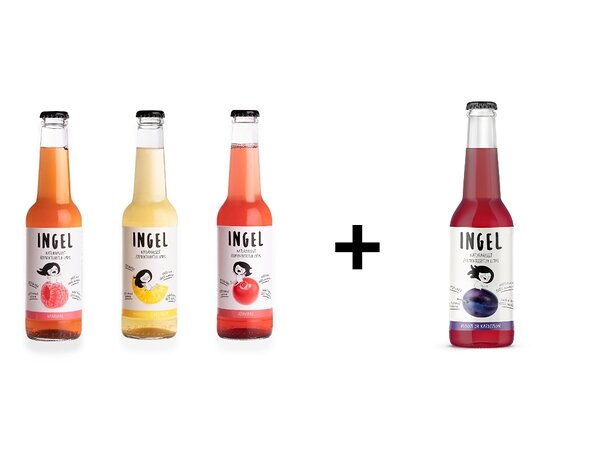 Want to taste all flavors at once?
No problem!!
Here you can order mix box of sodas. This box contains all four flavors of Ingel Sodas - raspberry, cranberry, pineapple-lemongrass and plum-cardamom.
There are 3 bottles of each taste in the box, total of 12 bottles.
Ingel Sodas
are special and unique because they are made by natural fermentation.
Fermentation is a process where billions of friendly lactic acid bacteria turn sugars into substances that are kind to our body and give nice acidity to drinks.
Ingel Sodas have been developed in collaboration with Estonian scientists.

Ingel Sodas do NOT contain added sugar, artificial coloring and flavors or preservatives!
Transportation cost will be added to the price